Today was the first day of the Euro tour, which kicked of way up north in Lillehammer, Norway. In the next month the tour will pass through five more countries. First up is Almabtrieb (Austria) and Kozakov (Czech Republic), then there's a 1.5 week hiatus, followed by Teolo (Italy), Insul (Germany) and Salzadella (Spain).
Who will the new Euro champions be? Will someone beat Quirin Elmer or will he take the Euro crown again this year? We'll have to wait and see.
The event started with open practice for all riders, and with the sun shining all day it was a perfect way to start an event. The day went smoothly; riders got a total of 12 nice, sunny runs. This would have been 13 if it wasn't for a crash (luckily the only) by (luger) Shane McDouggal who fractured his leg during one of the last runs.
The riders attending this event (about 105 in total), represent 21 nationalities, ranging from Austria to Australia and Brazil to Malaysia. It's a very international crowd.
Unfortunately it won't be dry the entire weekend. Tonight rain is predicted so the schedule will start one hour later than planned (10 am instead of 9 am, for those who missed the riders meeting). We'll do (timed) qualis as soon as the road permits it.
If we're able to post live times tomorrow, we'll announce it on the site and Facebook.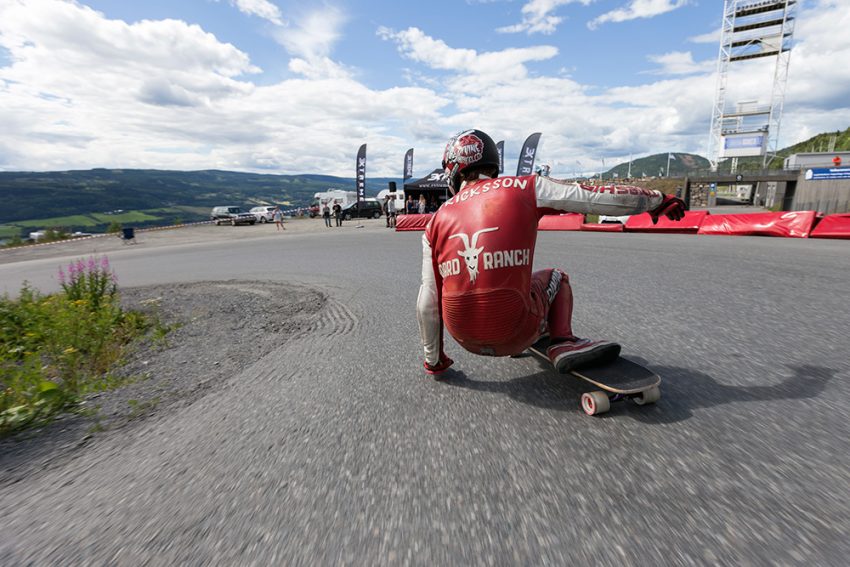 The post TMI Lilyhammer – day 1 appeared first on International Downhill Federation.