With each passing year, the women of Ultraskate continue to amaze us with their accomplishments and aggressiveness nature of their personal goals. This year will be no different as Alyssa Monteiro, Claudia Clase, Anne Palmer and Sarah Rassieur look to push to new limits never before seen at the 24 hour endurance skate.
We present the women of Ultra for 2016:
Alyssa Monteiro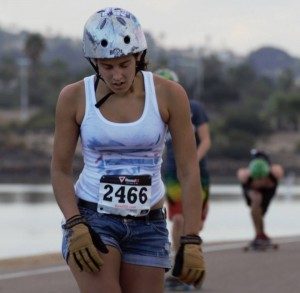 Setup: Bustin Maestro Bamboo, Bears Grizzly Trucks, Bones Swiss Precision Bearings, Orangatang Kegel 80a
Goals this season: To set the Chief Ladiga Female Course Record
What would 200 mean to you?: "That's Claudia Clase's territory and I thoroughly enjoy watching her crush it out there."
Why do you skate?: "Because it is a source of constant enjoyment for me. Competitions constantly give me something to look forward to and force me to spend certain periods of the year in training mode, in which I thoroughly enjoy the discipline."
Advice for newcomers?: "You'll never know what you'll like until you try it. Most of the people in this scene are pretty outgoing and friendly, so don't be afraid to make friends to skate with."
Claudia Clase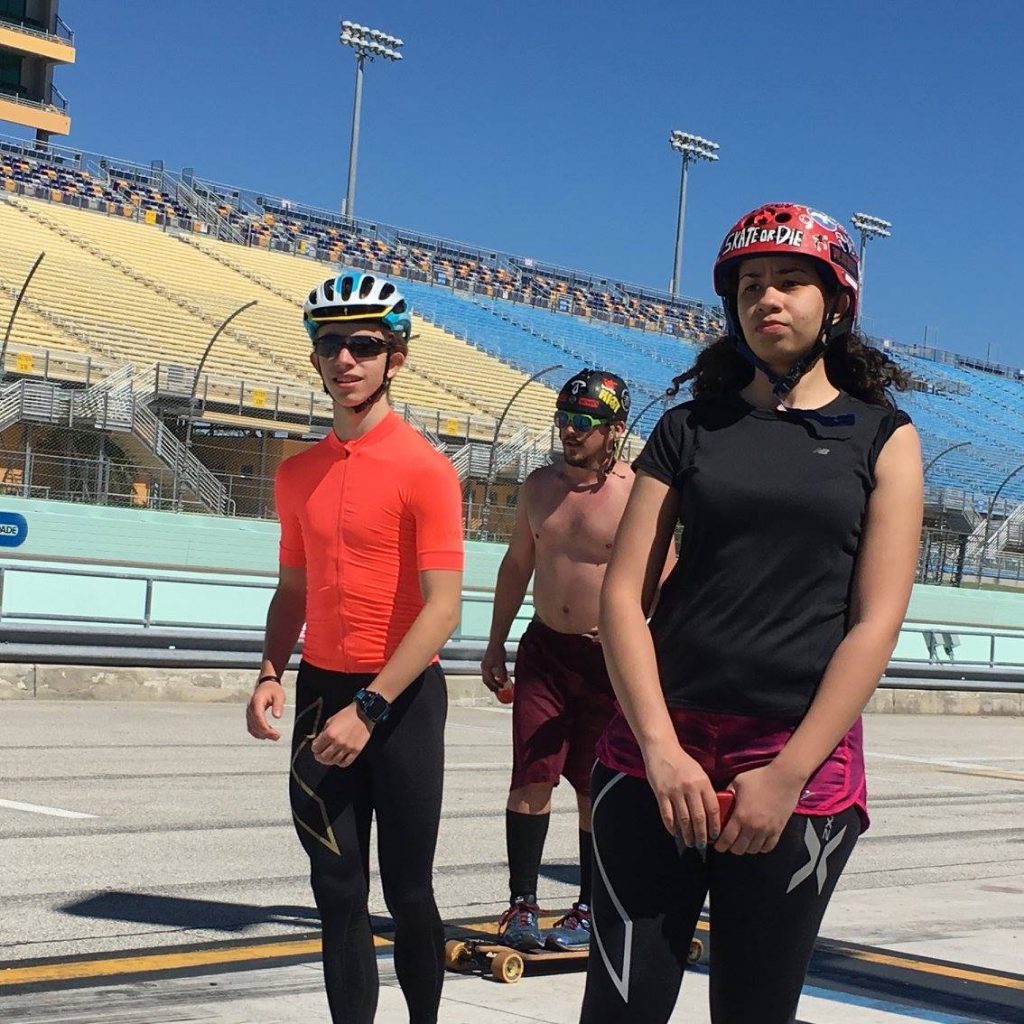 Setup: "If i just want to take it easy and just skate around the city running errands, I want to take something portable. I have my mini Subsonic Saint 33 with 125mm Poppys, Riptide bushings and 72.5mm Orangatang Morangas. For really long distance pushing, I have 2 different boards. I really enjoy my Subsonic GT36 or I can use my really light Century36. They both use the same setup – 152mm Poppys, 85mm Seismic Bubblegums, Riptide bushings, and Bones ceramic bearings."
Goals: "Skate more, travel more to the IDSA events that take place all over the country."
200?: "It is not something many females in the sport of LDP get to accomplish very often. I hope in the 2016 Ultraskate that could change. If you really oush yourself to the limit, it can be accomplished. To me 200 means a lot of miles. It takes a lot physically to get there but even more mentally than anything."
Why do you skate?: "It's a great escape, a sort of freedom of expression. It keeps you in shape so your body thanks you. I get to meet the most hardworking and humble people in the skate community, all with different and unique backgrounds. I get to see places I've never seen before. Places that are even in your own backyard. Living 20+ years in New York City, I've never experienced a true New York culture like when I picked up a board and got lost skating through the city. It makes you more open to things. I skate because it's fun."
Advice?: "I encounter people that have never skated before all the time in the city. Who become so fascinated when they see my longboard that they end up tapping me on the shoulder and asking me what it is that I'm holding. I tell them it's a more suitable mode of transportation, more reliable than any train or car or bus in the city. More portable than any bike. If they wanted to start skating, I would tell them a helmet is probably the most important piece of gear and in order to get the hang of it, push up steep hills but as a beginner don't go down one. Know your limits."
Anne Palmer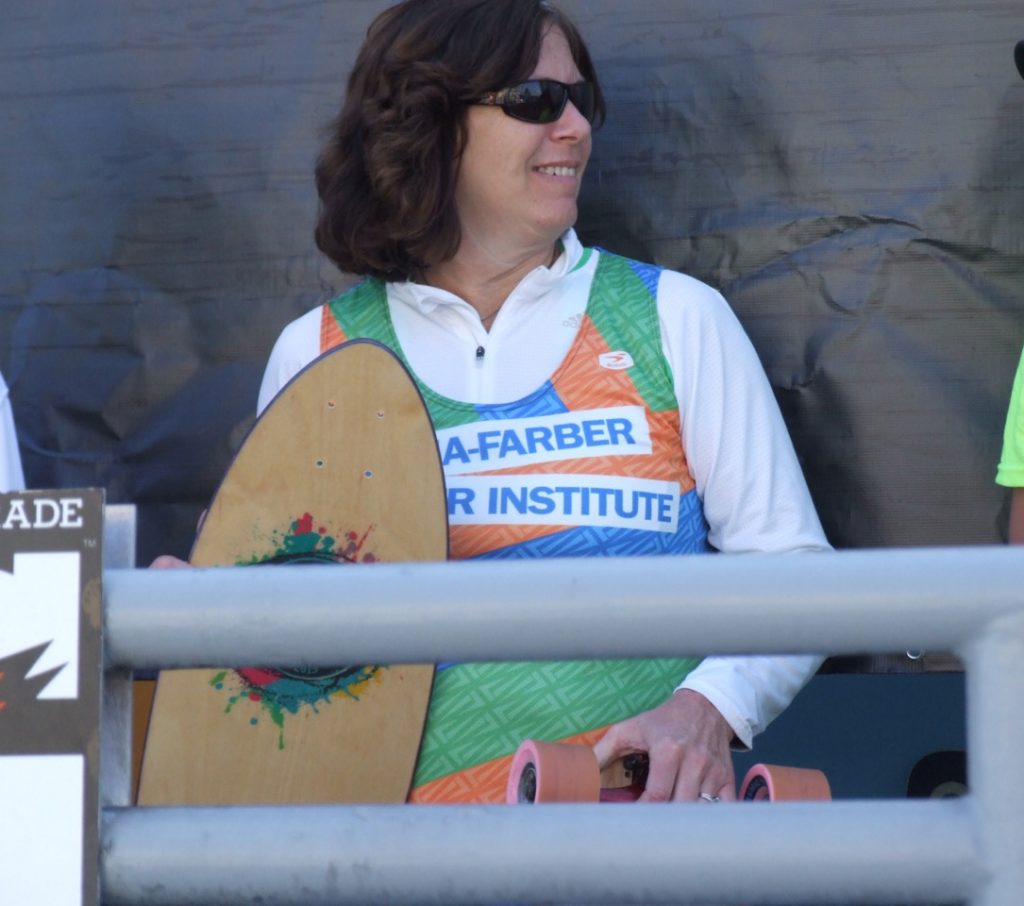 Setup: Pantheon Quest, Paris Trucks, Seismic 85mm with Bubble Gum Speed Vents
Goals?: "To improve on my short distance races, learn to become proficient at pumping, and keep setting a good example for all female skaters.
200?: "200 miles seemed completely out of reach a couple years ago. Now after two Ultraskates and putting in a lot of work throughout the year, I think it is possible this year. The weather will be a big factor, but I know this goal is certainly attainable for me."
Why do you skate?: "I skate because I love the feeling of freedom while gliding along a good trail. I also love being out early in the morning and skating along the ocean as the sun rises. Another benefit to me is that skateboarding is a great cross-training athletic workout and, at my age, I need all the help I can get."
Advice?: "I am constantly encouraging my women friends to try skateboarding. If a person has a good board and a helmet it is certainly possible. I have a friend who joined me last year at Ultraskate and this year I hope to teach another friend. I want her to be at Ultraskate 2017. I would say to anyone to give it a try and start slowly."
Sarah Rassieur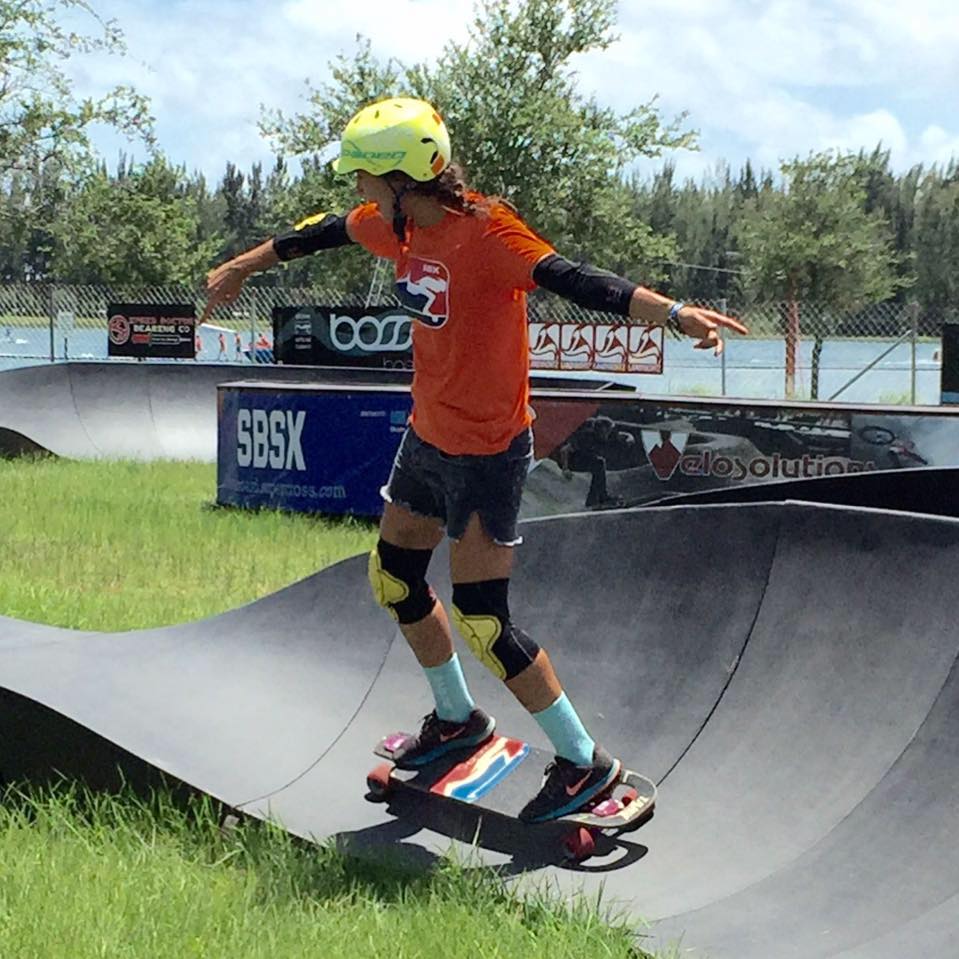 Setup: Longboard Larry Pusher 2.0, Ronin Trucks, Seismic wheels and bearings.
Goals?: "Enter every push race in the country or at least as many as possible and in doing so increasing my endurance. I wan to do 200 miles at Ultraskate. I want to create a longboard dance event in South Florida. I want to finally learn to do a bigspin and a kickflip on my Bhangra. Help open up the new SBSX location and successfully launch it to the community."
200?: "To me that is a goal, it means when my sides hurt and my legs are tight, keep pushing. When I feel like I can't go on, I keep going. I guess it means never give up because really anything is possible and when you think it will never end, it ends so enjoy every push, every cramp, love sore muscles and crave a new challenge."
Why do you skate?: "It is the only time I am perfectly happy. I think it is because I don't worry about the obstacles in life, I can't think about anything other than the skate. I have no distractions or thoughts pestering me or stressing me out, nothing matters but the skate. It is like being free for a little while from everything, like I'm invisible."
Advice?: "I would tell them it is the best thing in the world and sign up at Skateboard Supercross as soon as possible."