Today riders were charging hard at Kozakov to get a fast time for the finals. After two warm up runs the first riders started setting times.
See below for qualifying times for all categories.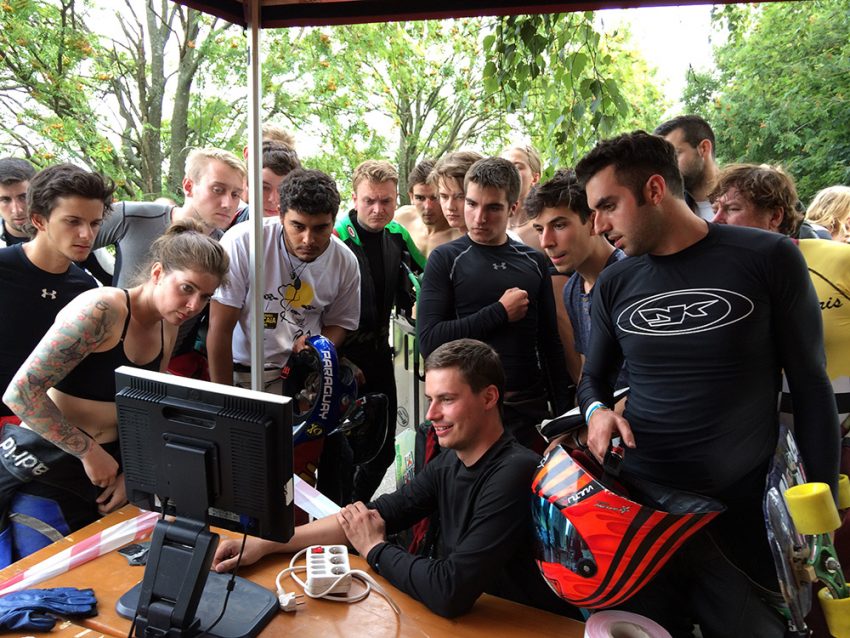 Open Skateboard qualification times
Luge qualification times
Open Skateboard C-bracket
Open Skateboard B-bracket
Open Skateboard A-bracket
Tomorrow we start at 9am with warm ups and then on with the C-bracket. We made a slight change in the B-bracket. Not 4 but 5 riders will advance to bracket A. This gives the consi finalists something to fight for.
The race brackets will update live tomorrow – stay tuned to follow the action.
The post Kozakov 2016 – day 3 (qualification) appeared first on International Downhill Federation.