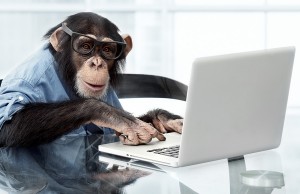 You may not be aware that the IDF is about to launch a new website. Since the IDF was founded we have tried to professionalize downhill skateboard and luge racing, but our website hasn't kept up with our needs. Until now…
In theory this was meant to happen last week but like any big tech project there's a gap between theory and practice. The big plus is this is not just any website but a complete race registration management system and database that will be super tricked. In all likelihood the monkeys that have been punching in the data for the last couple years in the back of the IDF sweatshop will get the sack and be replaced by space-age robots. What does all this mean at the front end? A very automated system of rider profiles, results, race registrations, and member management.
I'll get right to the important stuff: What's happening over the next few days.
Website Launch – 19/03 12:00pm CET
Registration Opens Yuping Cup WQS – 20/03 12:00am UTC (7:00pm China Time)
Priority Registration Opens Almabtrieb WQS – 21/03 8:00pm CET
Registration Opens Veggie Hill WQS – 22/03
Registration Opens Karera sa Lumban WQS – 22/03
Registration Opens Laguna DH WQS – 22/03
Registration Opens for Mahackamack WQS – 23/03
Registration Opens for Killington Throwdown WC – 23/03
What can you expect on the new website ?
Every IDF member will get a public profile page (unlike the old site, where you had to register separately)
Upload your own profile photo
Embed your instagram feed
Display your sponsors on your profile
Upload a biography about yourself
A searchable members list with clickable profile names
See your membership expiration date on your profile
Reactivate your membership from your profile page
Countdown timers until the moment of (your) registration. The time will count until the ticket you can register for becomes available.
A list with all the most Frequently Asked Questions to help you find an answer more easily.
All registration fields are 'pre-filled' based on your profile info. Only thing you have to do is select a class and other event specific questions.
A riders list with clickable rider names and profile photos
The post IDF Website Launch, AGM and Race Registrations appeared first on International Downhill Federation.