TRANSWORLD SKATEBOARDING is proud to announce the Sheckler Foundation as the recipient of this year's Eric Stricker Memorial Award, to be honored on Friday, January 22nd in Los Angeles at the 18th Annual TRANSWORLD SKATEBOARDING Awards.

The Eric Stricker Memorial Award, in memory of TWS editor Eric Stricker, sets out to honor groups or individuals in the skateboarding industry that have shown a continued dedication to the positive growth, longevity, and love of skateboarding.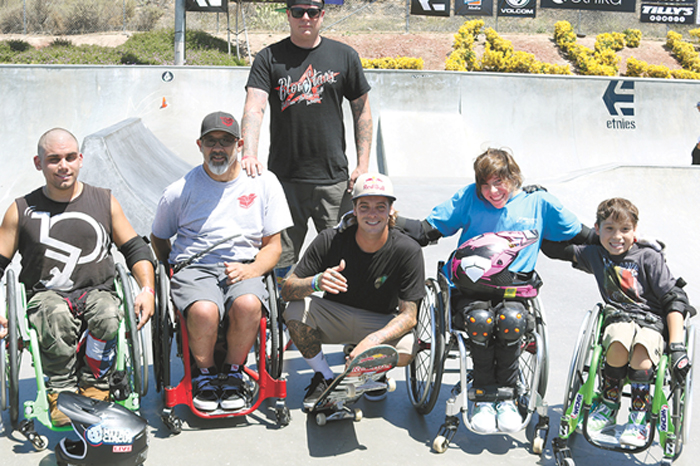 Photo credit: The Sheckler Foundation
This year's Eric Stricker Memorial Award deservedly goes to Ryan Sheckler and The Sheckler Foundation for the relentless effort, support, and thousands of dollars they have given to those in need over the past eight years. Their annual events such as Skate For A Cause, the Ryan Sheckler Celebrity Golf Tournament, and their most recent online undertaking, Be The Change, are just a few of the initiatives that they host in an effort to bring attention and funds to charities out there helping people with everything from autism to physical disabilities and even cancer. Founded in 2008, The Sheckler Foundation was started as a way for Ryan, his family, and business associates to give back to the community beyond skateboarding. Ryan could have easily kept his life's achievements and celebrity for his own self-gain, but he chose to use the advantages he had to help others along the way, and we admire that. 2016 marks the eight-year anniversary for The Sheckler Foundation, and looking back at what they've done over those years is very humbling. Respect to Ryan and everyone at The Sheckler Foundation for all that they do and all the lives they help.

All winners will be announced and awarded during the live event at The Theatre At Ace Hotel in Los Angeles, CA on January 22, 2016.

To top off the night, TRANSWORLD SKATEBOARDING's 27th video Substance will premiere directly following the awards featuring Tristan Funkhouser, Dolan Stearns, Tom Karangelov, Jon Nguyen and Davis Torgerson.

For more information about the 18th Annual TRANSWORLD SKATEBOARDING Awards, stay tuned to TWSKATE.com and follow Twitter and Instagram feeds at @TransWorldSKATE (#TWSAWARDS).

To guarantee entry, industry guests RSVP HERE. Doors open at 7PM and the show begins at 8:30PM.

Special thanks to our sponsors: Official andSupra.