Skateboarding For Hope Supported by DC Shoes, integrated into the 16th annual Buck Tour at Skatelab Skatepark in George, went down on 2 July, 2016 and brought out local skaters of the area along with a couple cars full of rowdy skaters from the Cape Town area for a shot at cash prizes. Between a weekend of driving along the beautiful Garden Route to stop and skate spots along the way to bowling with the best of 'em at the bowling lane in George, the 16th annual Buck Tour was another one for the books.
We started the day off with the Skateboarding For Hope clinic in which 10 children from One Love Children's Home were brought out to Skatelab to learn some skateboarding basics and share some special moments with South African rippers and all around good dudes, Damian Bramley and Alan Marola. We hope that our new friends have learned some valuable lessons and life skills from the clinic that can translate in the real world. Skateboarding is a beautiful thing!
Following the SFH clinic, R4000 in cash prizes were awarded to various skaters in a tricks for cash format jam session and the top groms of the day went home with some product prize vouchers courtesy of DC Shoes. Allan Adams ended up taking the trophy for #1 trick of the day with a nollie bigspin double heel flip over the hip and George ripper Max Dresselhaus wound up winning a wildcard entry into the TopGrom Championships at Kimberley Diamond Cup this October.
Thanks to all our sponsors and partners for making it all possible: Skatelab Skatepark, DC Shoes, Northern Cape Tourism, Red Bull, World Skateboarding Grand Prix, World Skateboarding Federation, Pragmatics, and Old School Productions.
Results
TopGrom
1. Max Dresselhaus – R1500 DC Shoes voucher
2. Nathan Plomartius – R1000 DC Shoes voucher
3. Kaylem Baker – R500 DC Shoes Voucher
Best Trick Top 3
1. Allan Adams – Nollie bigspin double heel on hip – R500
2. Moses Adams – Bigspin flip fs board down rail – R300
3. Stefan Jacobs – BS 360 nosegrab big box – R200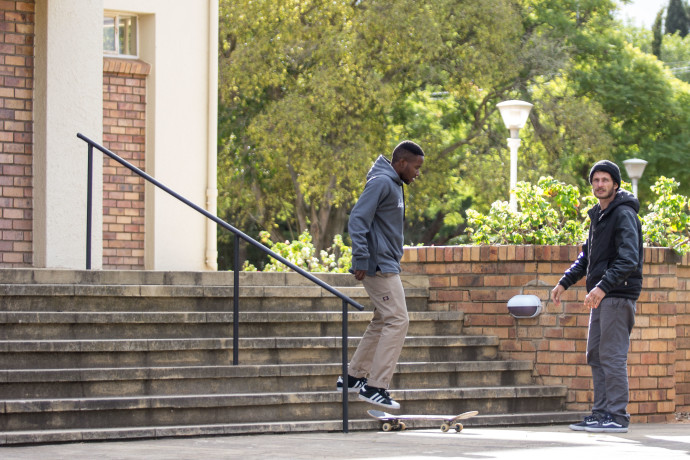 Small town spot hunting in the Western Cape en route to George. Josh and Joubert scout a perfect virgin rail in Bonnievale.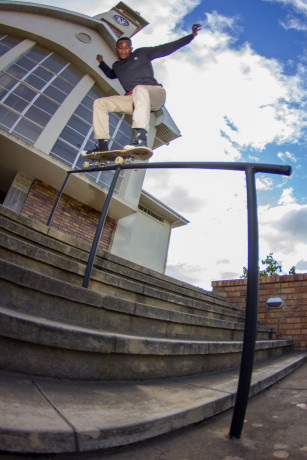 Josh Chisholm warms up with a straight to social media BS 5050.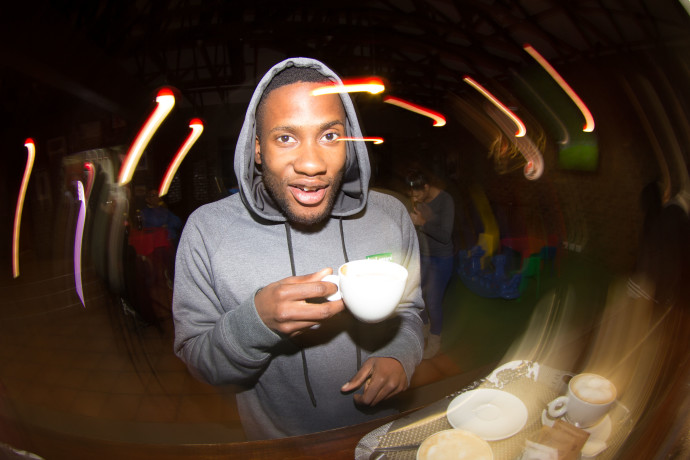 A productive session and fun time in the lanes for his first time bowling called for a celebretory cappucino for Josh.
Young Chappies in the house wreaking havoc.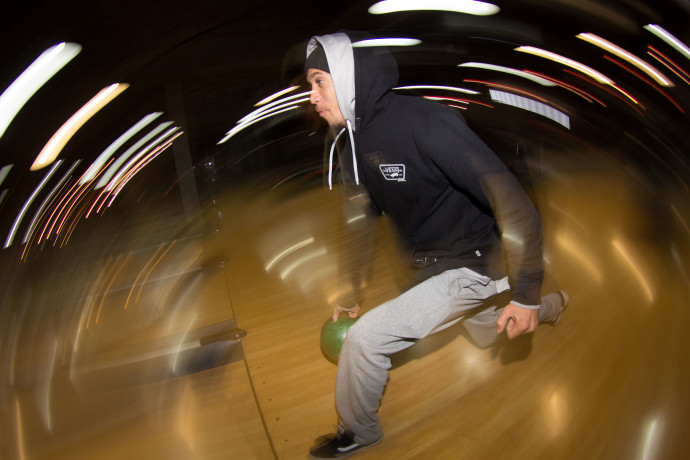 Indigo frontman Charl Jensel coming through with the Xes.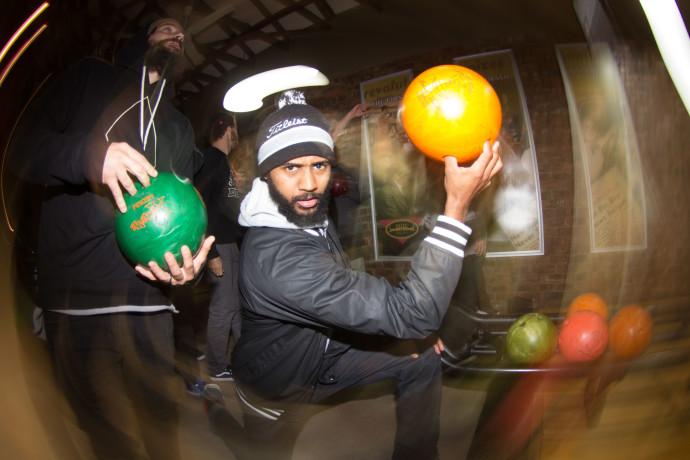 Nobody is certain how it was possible, but Ryan Naidoo came out as Buck Tour bowling champion.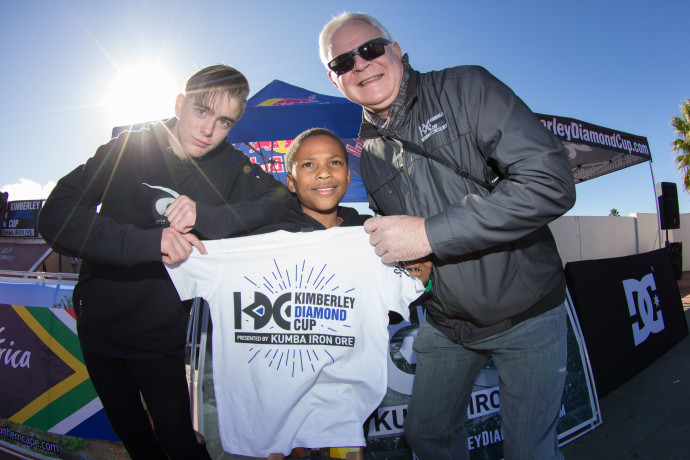 On to Skatelab Skatepark in George. KBY ripper Damian Bramley and Johann van Schalkwyk from Northern Cape Dept. of Economic Development & Tourism hand out the goodies to the children of One Love Children's Home prior to the skate clinic.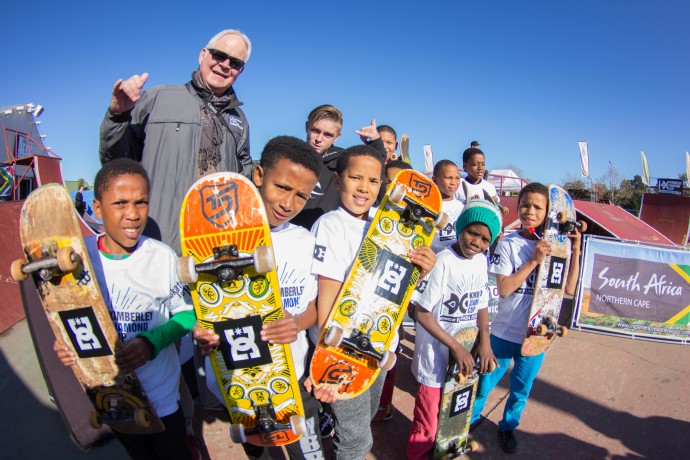 The kids of One Love Children had a great day at Skatelab for their first time on board!
Alan Marola getting involved with the SFH clinics.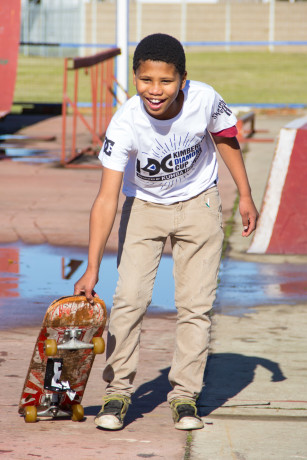 The face of pure enjoyment of a first skateboarding session.
Damian Bramley helping the kids with some skateboarding basics.
Smile, you're riding a skateboard!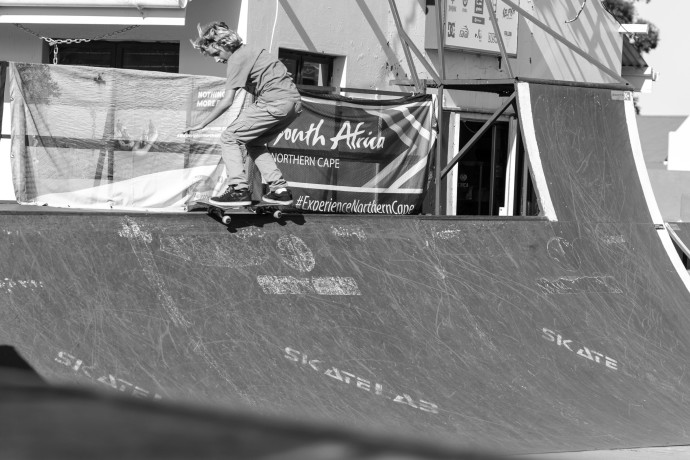 George laaitie Nathan Plomartius was ripping the quarter in the TopGrom division. FS 5050.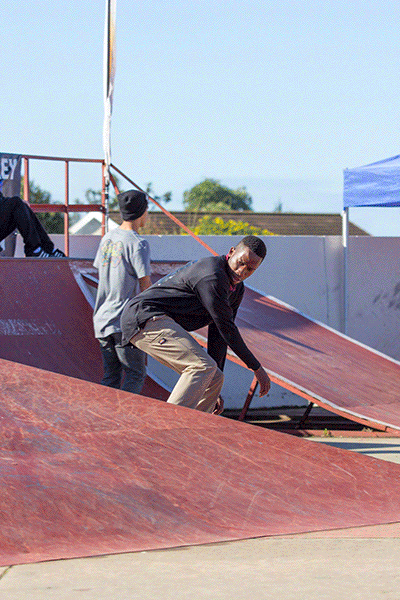 Josh Chisholm back at it with a switch FS 360 over the hip.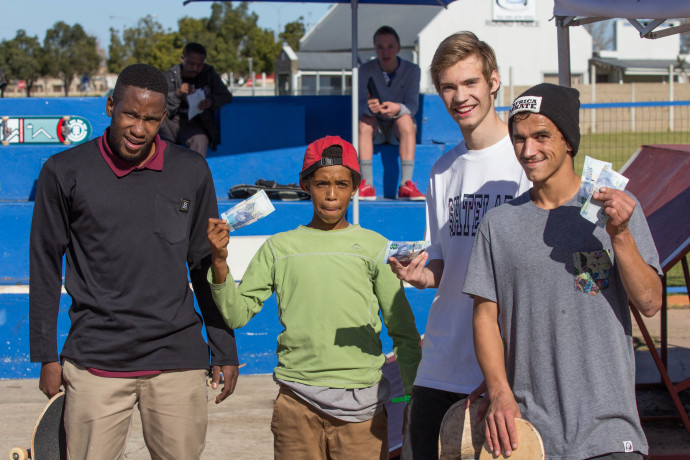 Tricks for cash!
Ewin Gellant keeps his toe on his board and saves this kickflip boardslide down the rail.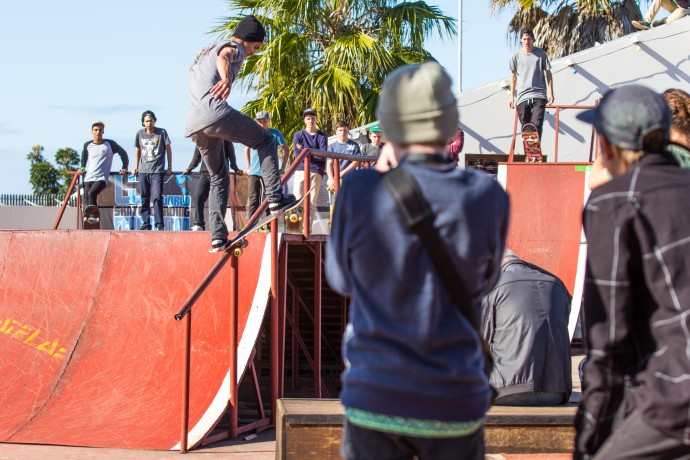 This crazy disproportionate rail built in the early 2000's called for Anton Roux to put down a frontside blunt, and he delivered.
Big ups to the TopGrom finalists (left to right): Nathan Plomartius (2nd), Max Dresselhaus (1st), and Kaylem Baker (3rd).
Best overall trick winner Allan Adams took the trophy and an extra R500 for his insane nollie bigspin double heel over the hip! Peter McKuchane and Johann approve.
Big ups to all the winners!
Feeling lucky with a couple hundred extra Rands in his pocket, Anton Roux breezes through this corner-store boardslide in George after the contest.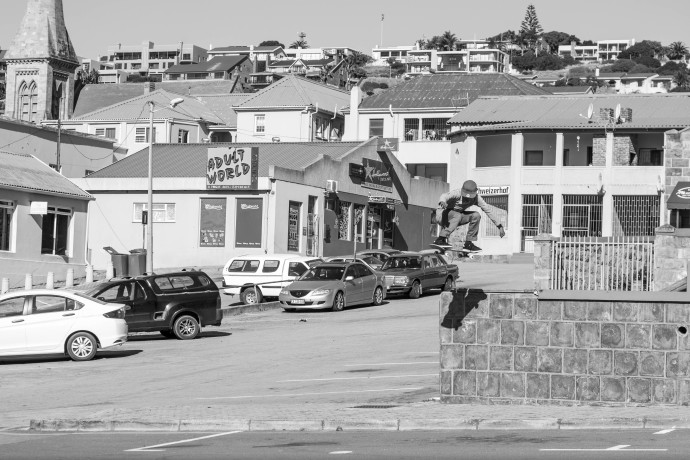 On the way back to Cape Town, Chappies cleared this huge road gap a few times for the camera. Thanks to everyone for a rad weekend!
All content: Mike Chinner
The post Buck Tour / Skateboarding For Hope Supported By DC Shoes George Recap appeared first on Kimberley Diamond Cup.