Aaron "Aswag" Hampshire (USA) won his first ever IDF race at Mt Ruapehu today, beating out the Brazilian trio of Dalua, Thiago Lessa and Max Ballesteros who had looked set to continue their dominating Australasian tour.
It was a controversial final, with the three Brazilians getting tangled up and bringing each other down, leaving Aaron to thread the needle between the bodies for an open path to the finish line.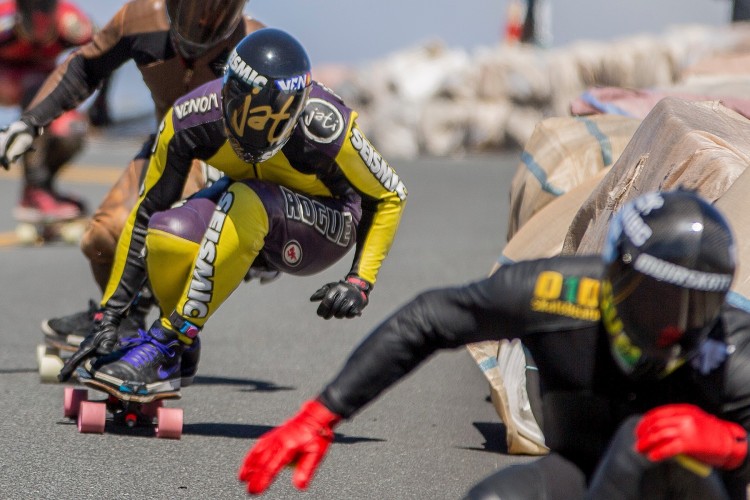 Emily Pross, Jaydon Howarth and Ben Hay replicated their Mt Keira win in the Womens, Juniors and Masters categories, while Mike English took out Luge.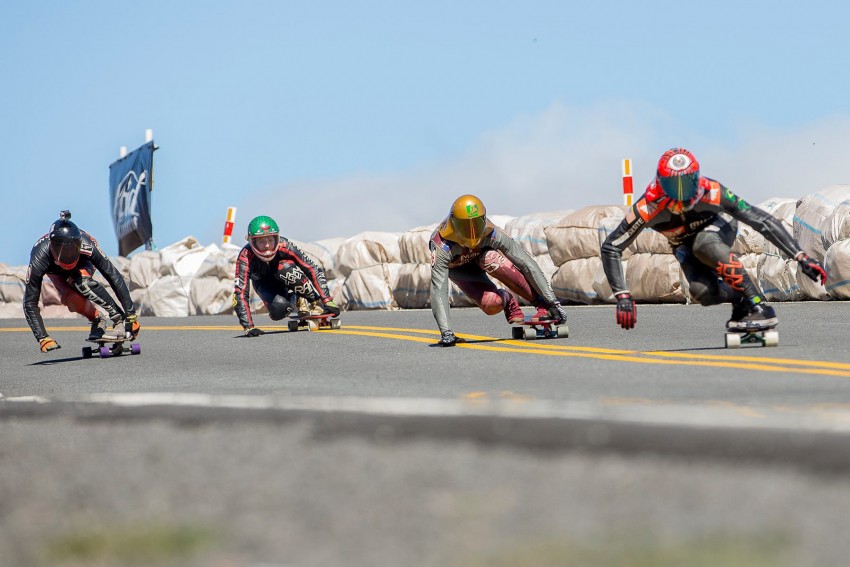 After the terrible weather of Day 1, Day 2 dawned bright, clear and cold, revealing the spectacular naked peak of Mt Ruapehu. The harsh alpine environment formed the perfect stage for the sinewy roller-coaster track.
Early rounds went smoothly, with no major upsets. Jimmy Riha, Alex Charleson, Emily Pross and last years winner, Connor Ferguson, were all eliminated in the quarter finals, leaving the Brazilian trio, Aussies Jackson Shapiera and Josh Evans, Coloradons Tanner Morelock and Aaron Hampshire, and Kiwi Api Ihaia in the semi-finals.
The timed qualifiers on Day 1 were a different story, with weather that was borderline unskatable. Wind, rain, cold, and dense fog made riding impossible at times, but as the day went on the conditions improved, and two dry runs were made at the end of the day, with times dropping by about 20 seconds from the those made in the wet.
The Brazilians were 1, 2, and 3, with Dalua blowing everybody away with a time of 1:45.660, a half second in front of Thiago Lessa, and then a further gap to Max Ballesteros. At that stage the Brazilian trio looked unstoppable. In the end they only managed to stop each other.
Check the full results here.
The post Aswag spoils the Brazilian party appeared first on International Downhill Federation.