Almost two weeks have passed since over 50 volunteers from all over the world have congregated in Addis Ababa to build Ethiopia's first skatepark. Things have come together insanely fast since then and it's tough to believe that the final product will soon be complete and ready to rip for a city full of hungry local skaters and volunteers alike.
We've been on site lending a hand and documenting the build while trying to get out into the city for tourist missions as often as we can; check out a quick update with some photos and insta clips from the past week.
You can donate to help finish the build at addispark.org!
Crete mixed, retaining wall foundations set. Lots of progress yesterday building #addisskatepark #ethiopiaskate #makelifeskatelife #addisababa #ethiopia Make Life Skate Life Ethiopia Skate Addis Skatepark

Posted by Kimberley Diamond Cup on Wednesday, March 30, 2016
A few clips in the streets of Addis Ababa, Ethiopia in between the Addis Skatepark build #kdcskate #addisskatepark #addisababa #ethiopia #ethiopiaskate #africa #africanskateboarding

Posted by Kimberley Diamond Cup on Friday, April 1, 2016
Good times at the Megabi Skate mini ramp a few days back, thanks Izzy for having us!

Posted by World Skateboarding on Friday, April 8, 2016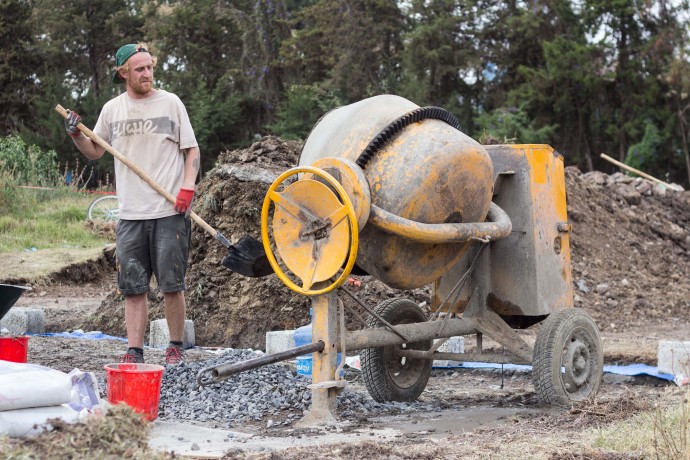 Crete is being poured!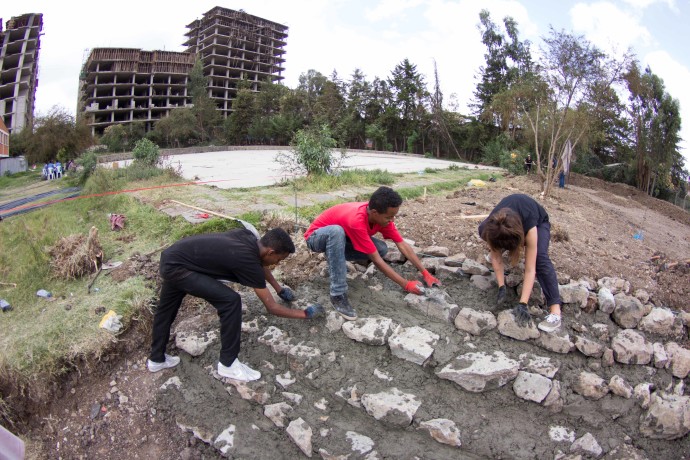 Foundation for the stairs going into action.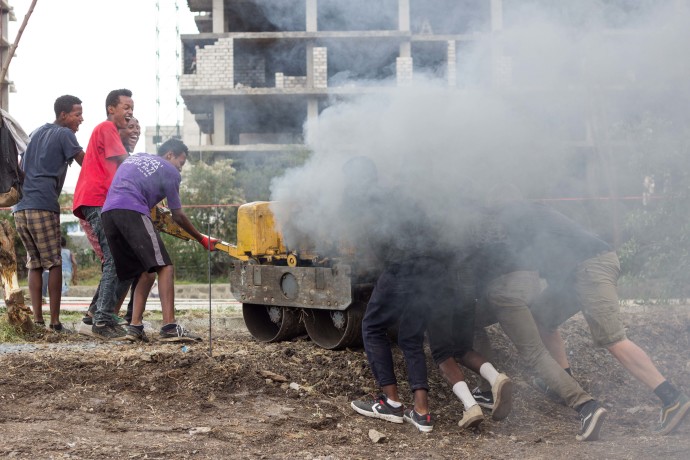 These guys went through some trouble to get the compactor up this small hill so it was a joyous moment once the mission was accomplished!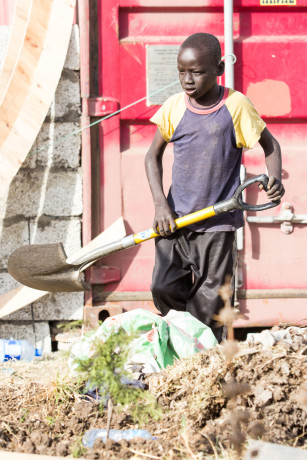 The local kids were always down to lend a hand. Young Lario followed us around for a few days helping out with anything, just stoked to be involved.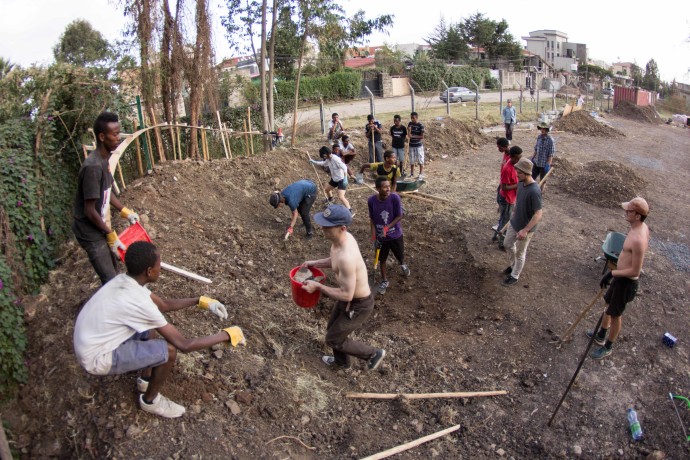 The cradle is taking shape!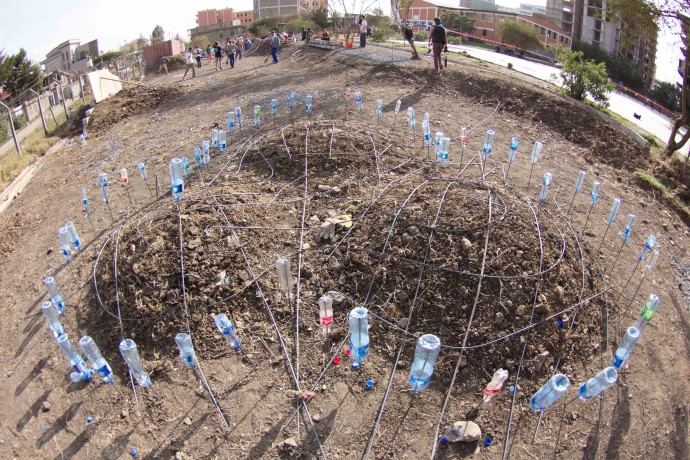 This triple hump is sure to be a good time.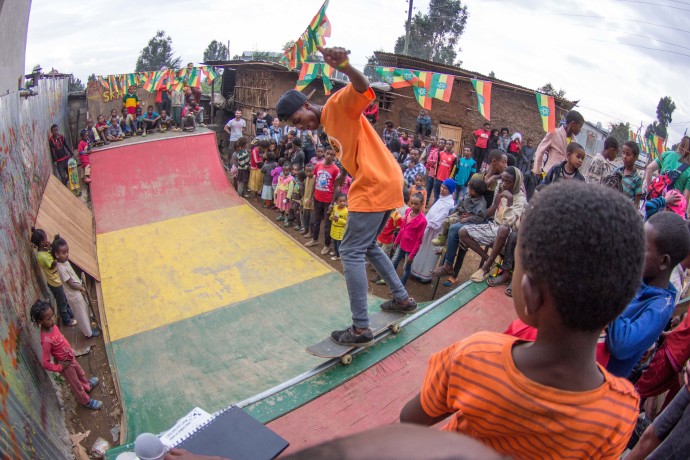 We made a stop at the Megabi Skate compound in the Shiro Meda area of Addis. In a place where poverty is extremely prevalent, it is comforting to know that there are kids that love skating and have a positive way to spend their time. Thanks Izzy for having us!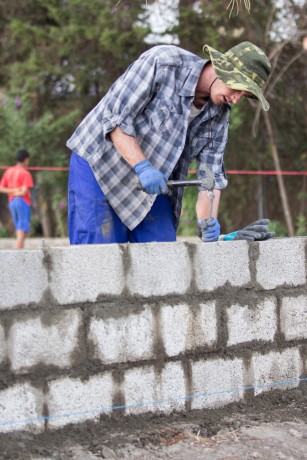 Stu Dawg takes charge and sets the foundation for the bank to barrier.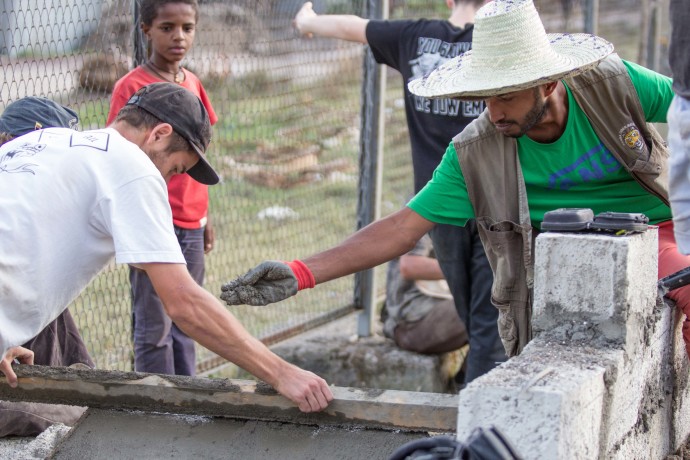 Ben and Shake team up to shape up the A-Frame.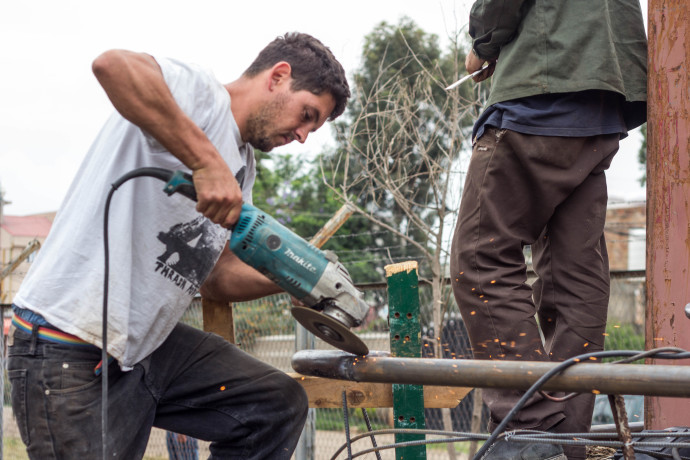 Dreamland Doug; Not afraid of no sparks.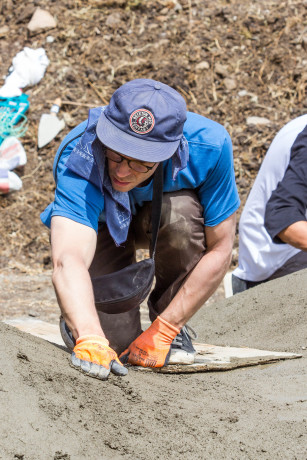 Jean Marc shapes up the humps.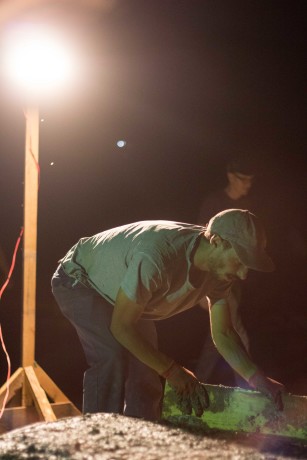 No time to sleep; gotta get this thing done!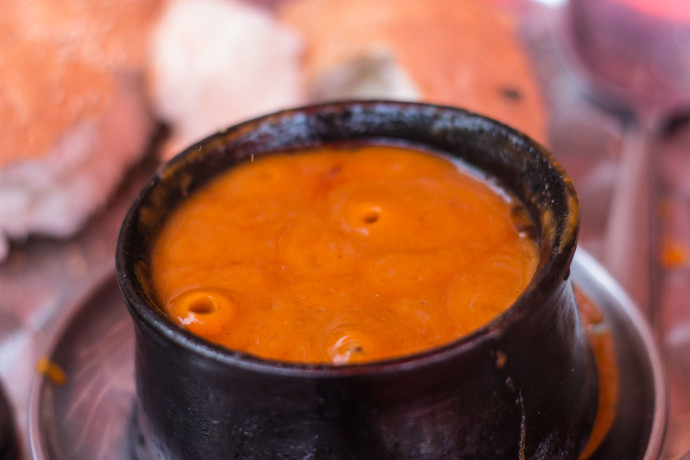 Shiro, a traditional Ethiopian dish, served BOILING HOT in a small cauldron and tasty as ever. Served with injera or a bread roll.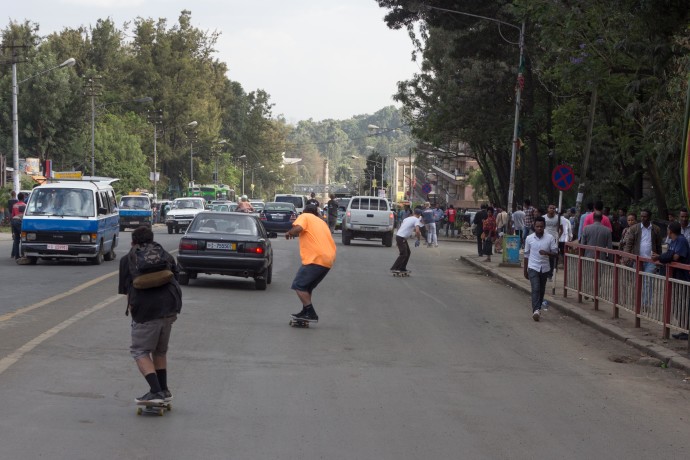 Time to fit in a quick rip ride throughout the city.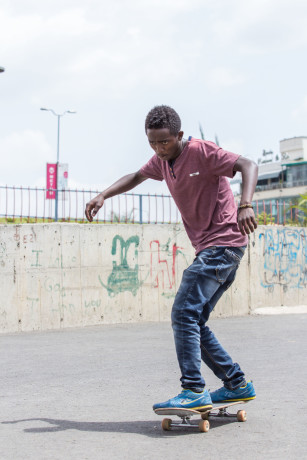 The locals are always intrigued by skateboarding and are down to give it a try. Look at that determination!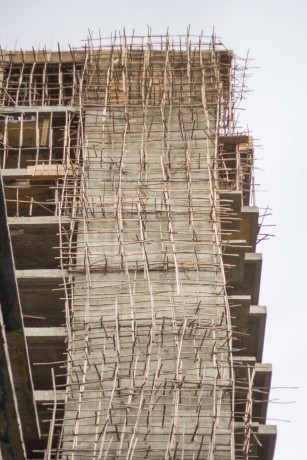 The Addis Scaffolding has a world-class sketch factor and never ceases to amaze us. How any of these buildings get built without collapsing halfway through is incredible.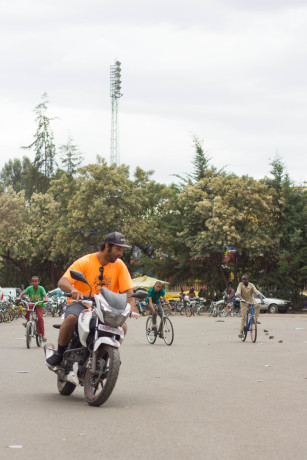 For 10 birr, one can rent a motorcycle for one lap around this small parking lot. Joey was feeling baller with the exchange rate and took 5 spins around the track without worries.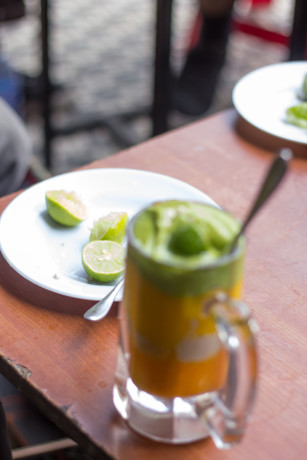 Avocado, mango, and banana, served with lime. There are several spots around Addis where one can get their juice fix for a fraction of the price of any first-world, trendy juice spot.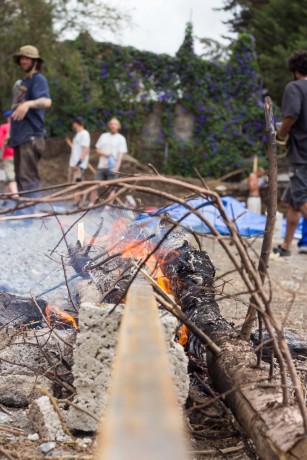 Back to the build. The coping gets the African heat treatment.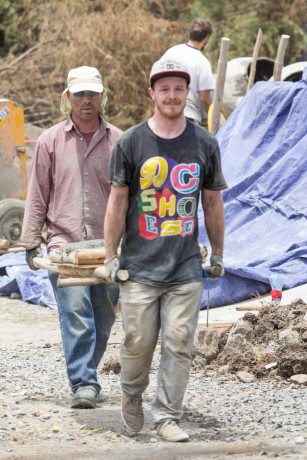 Alon and Adrian cart the 'crete from A to B with our DIY, hand held transportation device; inspired by the locals.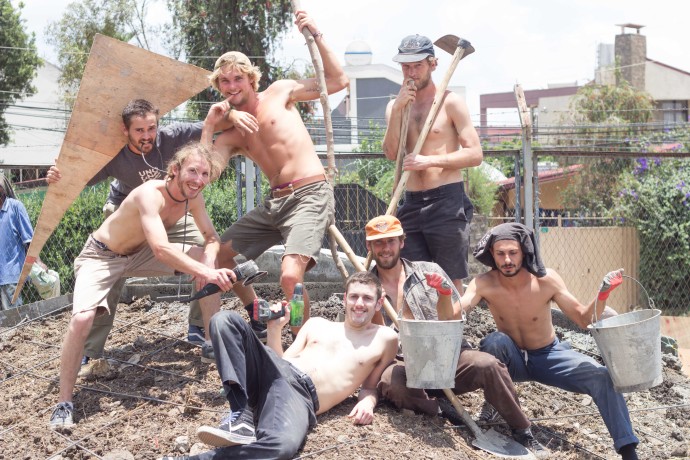 It's fun to be at the Y-M-C-A!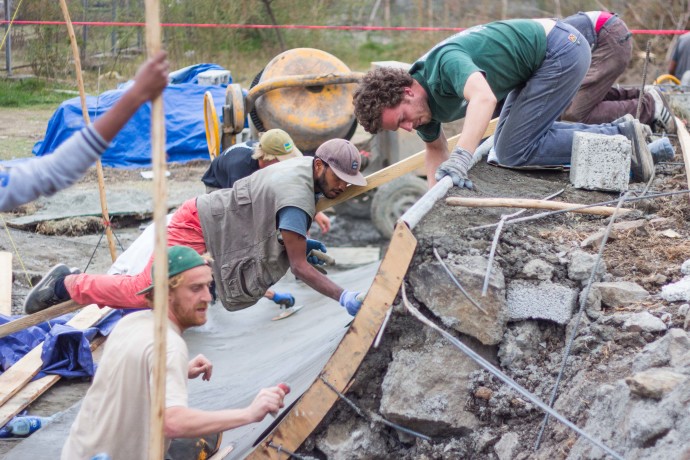 The crew smoothens out the tranny of the soon to be complete mini ramp.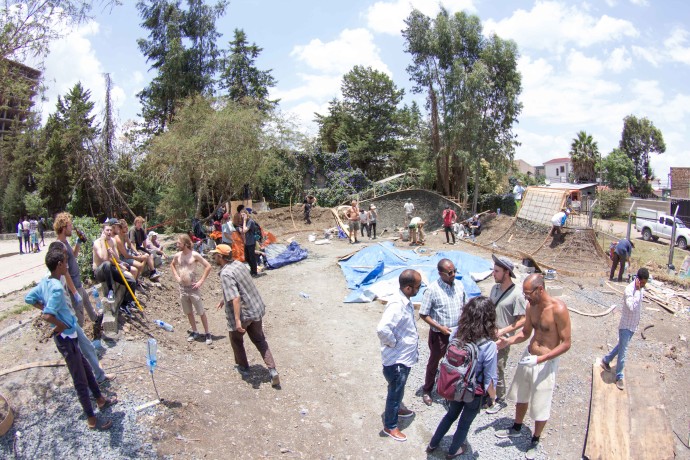 Non-stop until opening day!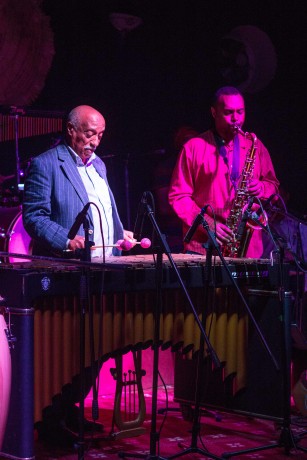 We ended the week off with an incredible performance by world-renowned Ethiopia jazz artist, Mulatu Astatke and his local band. Mulatu is 72 and still traveling the world playing music!
All content: Mike Chinner
The post Addis Skatepark Build Update: Things Are Coming Together! appeared first on Kimberley Diamond Cup.