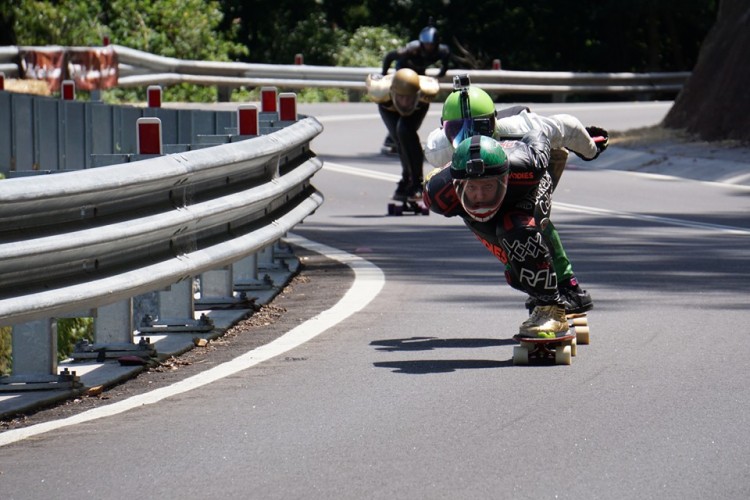 Emily Pross leading the pack, Photo: Daniel Metcalf
Mt Keira, Australia: The 2016 IDF race season kicked off today under glorious summer sunshine. With competitors from 13 countries, including Brazil, Taiwan, the Philippines, Malaysia and Ecuador, as well as downhill strongholds Canada and the United States, the event has a truly international flavour.
Today was practice only, with riders feeling out the track and dialling their lines in preparation for tomorrow's timed qualifiers. The Brazilian trio of Douglas Dalua Silva, Thiago Gomes Lessa and Max Ballesteros are a formidable presence, and this track that may suit their style. World Junior Champ Alex Charleson of Canada has graduated to the Opens category, and looks ready to mix it with the big boys. And Aaron Hampshire of Colorado has the size, style and speed to stake an early claim on the 2016 World Championship.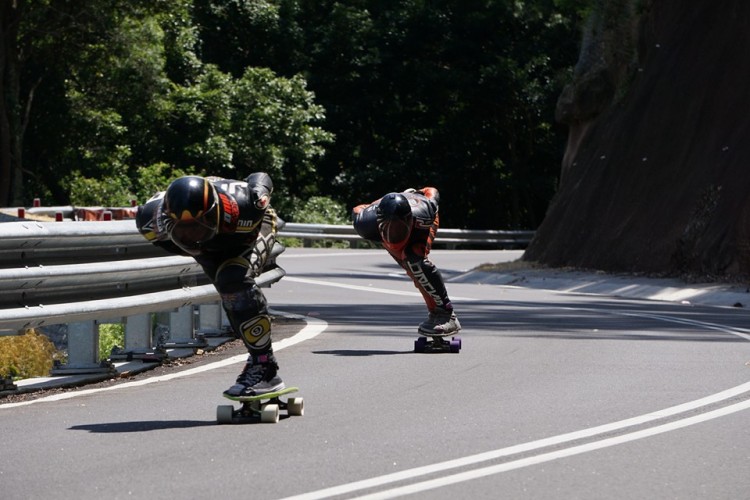 Jackson Shapiera keeps it tight through the chicane, Photo: Daniel Metcalf
But first they must overcome the strong Aussie contingent, led by veteran Jackson Shapiera, whose bad run of injuries over the years has robbed him of the World Cup victory he deserves. Brennan Bast leads the Queensland brigade, and might be primed to be the first ever Aussie World Cup winner.
Tune in tomorrow for live qualifying times here
With plenty of local press coverage we're expecting big crowds to line the track over the weekend.